If you have been sexually assaulted, you may be experiencing many different feelings including shock, anger, sadness and confusion. You may also be experiencing guilt or worrying that something you did caused the assault. Please know the assault was not your fault under any circumstances, and you did not ask or deserve to be assaulted. Remember that you are not alone in dealing with the assault, and many resources are available to help.
Make sure you are safe. If you are in danger at any time, please call 911 or Wake Forest University police at 336.758.5911. If you are injured, get medical attention right away.
Seek support. You may first choose to tell a trusted friend or family member, or you may find it easier to talk with someone who is trained to help. Confidential resources on-campus include Safe Office, University Counseling Center, and the Chaplain's Office. If you would prefer to get help off-campus, Family Services offers a rape crisis phone line and you can access an anonymous online hotline through RAINN.
Seek medical care. It is important to get medical care to check for injuries, to prevent and treat STDs, to prevent pregnancy and, in some cases, to check for the presence of date rape drugs. You may choose to go to Student Health Service or directly to a local hospital for care.
Consider going to the hospital for an evidence collection kit. SANE nurses at Forsyth Medical Center and WF Baptist Hospital are specially trained to administer evidence collection kits (also known as "rape kits") and can do so up to 72-hours after an assault. Having a rape kit done is especially important if you may want to consider pressing legal charges or WF judicial charges at any time in the future. To preserve evidence, avoid showering, bathing and brushing your teeth (when possible). Also, avoid washing your clothes. You can wear the same clothing to the hospital or take the clothes with you. If you put your clothes in a bag, make sure it is a paper bag.
Consider reporting the assault. You may contact local police or University Police at any time to report a sexual assault. If you would like help in reporting or want to know more about your options, please contact the Safe Office for confidential help. You may also report an assault to the University's Title IX Office. The Title IX Coordinator, Tonya Deem, can be reached at 336.758.7258 or you may report an assault anonymously using the Silent Witness Crime Report.
You may be hesitant to report a sexual assault because you or your friends were using alcohol around the time of the assault. Please know that Wake Forest considers sexual assault cases to be of paramount importance and works to avoid alcohol charges for victims, witnesses and students helping a victim of sexual assault.
Click to leave site immediately
---
Need Help?
24/7 Confidential Help Line
---
University Counseling Center
To make an appointment, call: 336.758.5273
---
Wake Safe App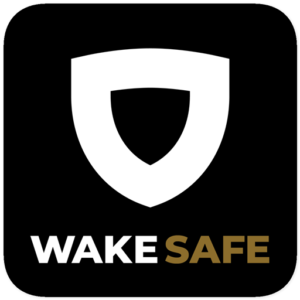 Mobile BlueLight: simultaneously send your location to and call WFU PD.
Friend Walk: sends your location in real-time to a friend so they can watch you as you walk to your destination!
Social Escape: allows you to get out of a tough social situation by calling you and giving you an excuse to leave.
We Are Wake: a comprehensive call to care for the mental health of all students.
Campus Support Resources