We are the Safe Office
We provide confidential crisis response and on-going support services to Reynolda Campus students for concerns related to interpersonal violence (including sexual misconduct, relationship violence, and stalking).
We also serve as a liaison to resources, offer educational programming, and provide confidential consultations for concerned students, parents, faculty, and staff. Read about our vision & mission.
---
Contact us
Call our 24/7 Helpline at 336.758.5285
---
Safe Office Services
24/7 confidential Help Line available to survivors and their allies
Confidential consultation for students, parents, staff, and faculty regarding sexual and relationship violence or stalking concerns
Advocacy and options counseling for anyone wanting to understand their reporting options and rights
Accompaniment to appointments such as medical exams, police interviews, court hearings, and more
Safety Planning
Individual and group counseling on understanding trauma responses, developing coping strategies, and more
Professional trainings for WFU students, faculty, and staff on understanding sexual misconduct, how to support survivors, and how to create a safer campus climate
Click to leave site immediately
---
Need Help?
24/7 Confidential Help Line
---
University Counseling Center
To make an appointment, call: 336.758.5273
---
Wake Safe App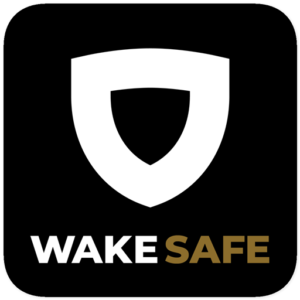 Mobile BlueLight: simultaneously send your location to and call WFU PD.
Friend Walk: sends your location in real-time to a friend so they can watch you as you walk to your destination!
Social Escape: allows you to get out of a tough social situation by calling you and giving you an excuse to leave.
We Are Wake: a comprehensive call to care for the mental health of all students.
Campus Support Resources