The Safe Office is available to respond to urgent needs, assist students as they evaluate their options, and support them as they begin the healing process.
24/7 Confidential Helpline
For urgent concerns, a confidential provider with the Safe Office is available 24/7 during the fall and spring semesters: 336.758.5285.
During University breaks and holidays, hours of availability may vary, but help is always available through the University Counseling Center at: 336.758.5273.
For additional information about available resources, please visit our Campus or Community Resources sections.
Scheduling an Appointment
Appointments are made during office hours, Monday through Friday, 8:30 AM to 5 PM, by emailing safe@wfu.edu. For an urgent need, call our helpline at 336.758.5285. The Safe Office is located on the ground floor of Reynolds Gym — down the hall from Student Health Service.
Please note that emails will be responded to within one business day. Emails will not be checked on weekends and holidays.
Private Consultations
The Safe Office provides consultations for concerned faculty, staff, family, and friends within the Wake Forest University community on the topics of sexual violence, relationship violence and stalking; this can include guidance and support for those who have received a disclosure of interpersonal violence or are supporting a student who has experienced interpersonal violence.
Outreach Programming
For information about prevention programming through the Safe Office, please visit our Outreach page.
Click to leave site immediately
---
Need Help?
24/7 Confidential Help Line
---
University Counseling Center
To make an appointment, call: 336.758.5273
---
Wake Safe App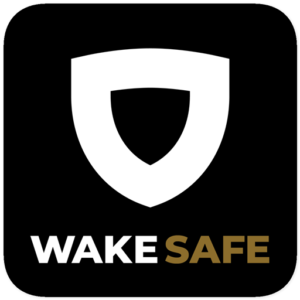 Mobile BlueLight: simultaneously send your location to and call WFU PD.
Friend Walk: sends your location in real-time to a friend so they can watch you as you walk to your destination!
Social Escape: allows you to get out of a tough social situation by calling you and giving you an excuse to leave.
We Are Wake: a comprehensive call to care for the mental health of all students.
Campus Support Resources