Sarah Broadhurst, LCSWA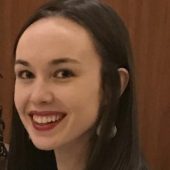 Counselor/Advocate
Sarah (she/her/hers) is the Counselor/Advocate in the Safe Office. In her role, Sarah provides both individual and group counseling as well as assisting students in understanding reporting, legal, and healthcare options for survivors. Sarah received a Master's Degree in Social Work from Boston College and a Bachelor's Degree in Social Work from UNC Charlotte. During her time at Boston College, Sarah worked with an organization called BUILD which provided support to students from under resourced schools succeed in high school and continue successfully through college. Through her work, Sarah wants to support and provide resources to students in order to thrive during their time at WFU. When Sarah isn't at work, she enjoys watching her favorite Shonda Rhimes shows, going to see her favorite artists in concert, and playing with her two kittens Milo and Luna.


Steph Trilling, LICSW (MA)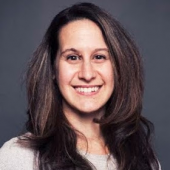 Assistant Director
Steph (she/her/hers) is the Assistant Director of the Safe Office at Wake Forest University.  Steph has been supporting survivors of sexual and relationship violence and advocating for prevention for over 10 years.  Prior to coming to Wake Forest, Steph was the Director of Community Awareness and Prevention Services at the Boston Area Rape Crisis Center (BARCC) where she worked with schools and organizations  to create safer environments for everyone.  Steph approaches this work with an intersectional lens and has spent her career seeking to better understand and break down the root causes of sexual and relationship violence and the barriers to healing and justice for survivors.  Steph holds a Master's Degree in Social Work from Salem State University and a Bachelor's Degree in History and Education from UMASS Amherst.  You can find Steph around campus, grabbing her daily caffeine fix at Campus Grounds, attempting to conquer the climbing wall at Reynolds Gym, or sitting on the Safe Office couch, surrounded by pictures of cats and unicorns.
Stop by and say hello!